More About ARINGO's Services
ARINGO consultants are the top in the world!
ARINGO's MBA Application Assistance and Preparation Services include:
Personal Data Mining for your MBA resume, essays and application forms.

Preparation of your career plan strategy for your career essay and interviews.

Pre-writing brainstorming with your MBA admission consultant.

Multiple reviews of your essay drafts, essay editing and constructive suggestions for improvement.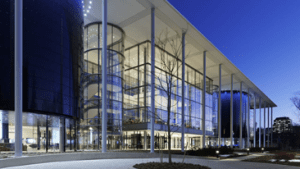 Test Drive: An ARINGO MBA admission consultant, who was not involved in preparing your application, reviews your essays and provides suggestions for improvement. Most clients find this to be a crucial part of the MBA application preparation process.

Recommendation Drafts: Your MBA admission consultant may help your recommenders prepare the recommendation drafts through editing, writing or translating.

Interview Preparation: In this last stage of your MBA application preparation, your MBA admission consultant, or our relevant School Specialist, conducts a mock interview and gives you suggestions for improvement in technique or content.
The added value of ARINGO's application assistance
Beyond the personal consultant, ARINGO's application assistance includes:
Specialists for each school: Every ARINGO's school specialist is a graduate (or soon-to-be graduate) of the same MBA program to which you are applying.

ARINGO's veteran research analyst is an expert on the formal requirements of each school, provides school-requirements-support to each ARINGO consultant.

The ARINGO Strategy Roundtable provides you with cumulative feedback on your application strategy.

Every ARINGO client is placed, upon request, in contact with graduates of the specific programs to which he or she is applying. These graduates voluntarily assist ARINGO clients with MBA application preparation issues such as networking, school choice, campus visits and support e-mails to the Admissions committee in those cases where a significant relationship has been formed.

ARINGO's director is responsible for conducting "behind the scenes" QA on clients' documents and sending improvement suggestions to the consultant as needed.

The original Admission Driver system, developed by our team, will assist you in making your application more focused and balanced.