ARINGO's Partners

|
ARINGO's partners are the top in their fields!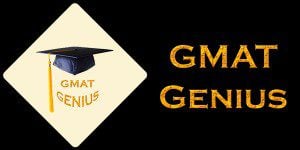 GMAT Genius has a crystal-clear mission:  to help you achieve GMAT success!  We provide incredibly thorough free GMAT preparation advice on our website, plus the highest-quality online and in-person private GMAT tutoring services.  Contact us for a free consultation.
GMAT Club was formed to help preserve the collective knowledge of MBA students – to contribute to each other's learning. Through information sharing and the development of new resources, it is their goal to improve the Business School application process.
The GMAT preparation material in our courses has helped hundreds of students with their GMAT prep, enabling them to increase their score and get into the business school of their choice.
Online GMAT Tutor will help you reach your full potential. Every course includes private video tutoring sessions with our expert tutors. A customized dashboard keeps you up to date on your progress.
Join Prep Adviser's community to network with international admission and test preparation experts, MBA and Master's applicants, current students and alumni from all over the world.
.
We can help you achieve your dreams
Can ARINGO really improve
your chances?
Our results speak for themselves